It's easy to get your free
Dating Your Money workbook!

Simply enter your name and email address below and you will instantly receive yours delivered directly to your private email box.
Date:
From the desk of Jennifer S. Wilkov

Dear Friend,
Are you frustrated with the relationship with your money?
Not sure how to organize it easily so you can spend quality time with your cash?
Need powerful and productive guidance for addressing your emotions associated with money?
Here's the reality…
Most people don't organize and manage their own money.
They give it to someone else to handle or ignore it and avoid it.
It's like a scorned lover—they can't make sense of it and feel betrayed.
Other people want desperately to direct their own finances and don't feel confident about where to begin.

They meet a lot of ideas in the newspaper, magazines, books and television about investments and other financial tips, but they aren't clear about how to translate this information to capitalize on it in their own personal finances.
It's like having one blind date after another with money!
Can you relate to this?…
Observation…
When I worked as a Certified Financial Planner™ for several years at a large firm and eventually in my own practice, my biggest observation with new prospective clients was that they couldn't talk with me about their money and what they wanted it to do for them.
They walked in with stacks and stacks of paper, yet they had no idea what their money was supposed to be doing and didn't have an easy organized way to look at what they had.
Overwhelmed by the task of managing their own money, these prospects had abandoned the relationship with their money and were struggling with how to re-establish their connection with it in a powerful and productive way.
The Solution…
If you've had this experience yourself or have shied away from seeing a financial planner, you need an organizer for your money and an opportunity to get clear about what you want your money to produce for your life.

You can make a significant difference in the relationship with your money now.
Simply work with a Cash Coach who knows how to clean out what's holding you back.
Crystallize your vision for the role your money is going to play in your life.
Clear the clutter out of your cashflow.
Conduct quality conversations with financial professionals.
When you have the support of a Cash Coach, you:
Simplify the relationship with your money by staying accountable to yourself.
Keep your commitment to spend quality time with your cash each week.
Make progress with your finances so you can live without greed or fear of failure.
Focus on the financial results you want – and get them.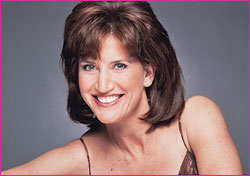 An expert in strategic planning and business development across the nation's top companies, and a former Certified Financial Planner™, I've had over a decade of experience with money relationships - both corporate and individual.
Collaborating with me means forming an alliance - I remain with clients as they evolve, update, and revise their strategic financial relationship, making sure that as they grow, their wealth grows with them.
As author and speaker, I bring many years of knowledge and wisdom to the table to show you just how easy it is to love your money and to love what it does for you.
"Jennifer Wilkov has spent years counseling high-net-worth corporations and individuals. She has learned how to make and keep money, and what works and what doesn't work in finance.

Her new book, Dating Your Money, offers an innovative and effective approach to having a healthy, prosperous, and lifelong relationship with money.

I highly recommend it."

Robert G. Allen
Best-selling author of Nothing Down, Creating Wealth, and Multiple Streams of Income; coauthor of The One-Minute Millionaire and Cracking the Millionaire Code
Get Your Personalized Coaching
from the Dating Your Money Expert

Personalized coaching with me is provided through laser coaching calls. These calls are referred to as "dates." Each date lasts 15 minutes.
You provide the focus for our time.
Point out the area you need support with prior to our scheduled call.
Provide any background information you want me to know in advance.
We make the most productive use of your time on the call.
Calls are recorded so you get them for your files.
You take notes and send them to me for my files.
Outcome: You get results.
Build the long-lasting productive relationship with your money.
Make every minute count when you spend quality time with your cash with me.

Casually Dating Your Money
2 dates per month => $150/month
Going Steady!
4 dates per month => $300/month
Best Offer: Get an extra date when you go steady!
"I've known Jennifer S. Wilkov for close to 4 years since her days of being a highly sought after financial planner. She is now amongst a close inner circle of friends. She is also among the very few that I would call a "Mentor".

Jennifer has personally mentored me to communicate my brand, get my life story out, and to be more effective as an entrepreneur.

Most recently, she has supported me to be more financially conscious. Through her presence in my life and coaching, there is no doubt that I will reach my goal of financial freedom.

It is clear to me that anyone, who connects with her either in friendship or business , will greatly benefit. She has that perfect balance of creativity, strategic thinking, and most of all, an open heart and transparency in who she is.

Jennifer is a true master at empowering others to bring their dreams to reality."


Joseph John Varghese


From Process to Profits
Get the Dating Your Money Book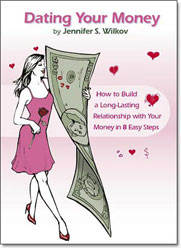 Dating Your Money transforms financial anxiety into a romantic practical approach to building your wealth. Fall in love using 8 easy steps to create a long-lasting relationship with your money. It's the sexy new way to think and grow rich!
Dating Your Money offers all readers a simple system for creating and sustaining a relationship with money. I believe anyone - female or male - can derive benefit from reading this book, which takes you by the hand on a step-by-step journey and guides you on a clear path to enjoying your infinite wealth.
"Dating Your Money is a fun and fresh approach to improving your relationship with money.

The book is written in simple no-nonsense language, and I recommend you purchase two copies: one for yourself and one for a loved one!

Alex Mandossian
CEO & Founder of Heritage House Publishing, Inc.
I wish you love and money,


Jennifer S. Wilkov
Author, Speaker
Dating Your Money: How to Build a Long-Lasting Relationship with Your Money in 8 Easy Steps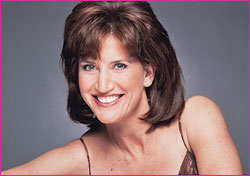 Jennifer S. Wilkov, is one of the most sought-after female speakers on money relationships and living life to its fullest.
Her unique approach to combining emotional intelligence with financial wisdom provides audiences with an extraordinary experience of insight and knowledge, as well as a concrete plan for their money.

Jennifer's enthusiastic presentation of information about money and finances inspires audiences everywhere.

To have Jennifer S. Wilkov appear at your next event,
E-mail datingyourmoney@gmail.com